Mark It Done: Your Renovation Experts in Wasaga Beach
Welcome to Mark IT Done, the leading provider of expert renovation services in Wasaga Beach. With our team of skilled professionals and a commitment to excellence, we can transform your home or business into the space of your dreams. Whether you need a complete renovation or a small remodeling project, we have the expertise to get the job done right.

Comprehensive Renovation Solutions in Wasaga Beach
At Mark IT Done, we offer a wide range of renovation services to cater to your specific needs. Our experienced team can handle everything from kitchen and bathroom renovations to basement finishing and home additions. We take pride in delivering high-quality workmanship and exceptional attention to detail, ensuring your satisfaction every step of the way.
Professional and Reliable Team
When you choose Mark IT Done for your renovation project in Wasaga Beach, you can expect a team of dedicated professionals who are committed to delivering outstanding results. Our skilled craftsmen have years of experience in the industry and are equipped with the latest tools and techniques to handle any renovation challenge.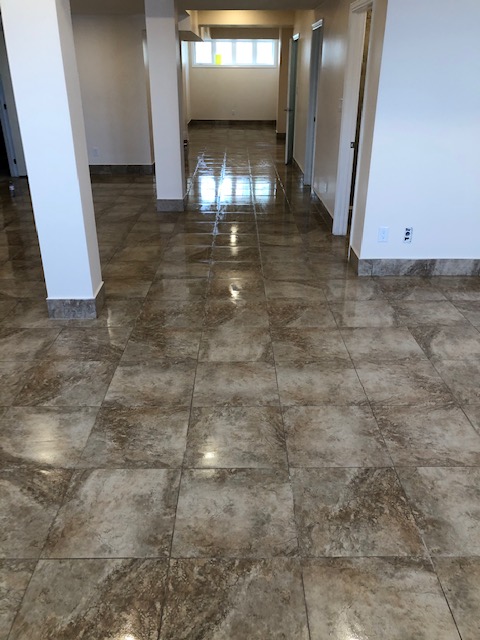 Personalized Renovation Solutions Tailored to You
At Mark It Done, we understand that each homeowner's needs are unique. That's why we offer personalized renovation solutions tailored to your preferences and budget in Wasaga Beach. Our team of skilled professionals works closely with you to understand your vision and bring it to life with precision and attention to detail.
Kitchen Renovations that Inspire
Your kitchen is the heart of your home in Wasaga Beach, and our kitchen renovation services are designed to make it truly inspiring. From modernizing the layout to adding stylish cabinetry and countertops, we'll create a kitchen that not only looks stunning but also functions efficiently for your culinary adventures.
Elevate Your Bathrooms with our Renovation Expertise in Wasaga Beach
Experience the luxury of a beautifully renovated bathroom with Mark It Done. Our bathroom renovation services combine functionality and aesthetics to create a relaxing oasis in your home. From elegant fixtures to luxurious tiles, we'll create a space that suits your lifestyle and provides a spa-like experience.
Whole-Home Renovations for a Fresh Start
If you're looking to transform your entire home, our whole-home renovation services in Wasaga Beach are the perfect solution. From the floor to the ceiling, we'll reimagine your space to suit your unique needs. Our comprehensive approach ensures a seamless and stress-free renovation experience from start to finish.
Customer-Focused Approach
At Mark IT Done, we prioritize customer satisfaction above all else. We believe in clear communication, transparency, and delivering projects on time and within budget. Our team will work closely with you to understand your vision and goals, providing expert guidance and support throughout the entire renovation process.
Our Renovation Services in Wasaga Beach Include:
– Kitchen and bathroom renovations
– Basement finishing
– Home additions
– Flooring installation
– Painting and drywall
– Electrical and plumbing work
– Custom cabinetry and countertops

Why Choose Mark IT Done?
1. Quality Workmanship: We take pride in delivering top-quality craftsmanship that exceeds your expectations.
2. Reliable Service: Our team is dedicated to providing reliable and timely service, ensuring your project stays on track.
3. Transparent Pricing: We offer competitive and transparent pricing, with no hidden costs or surprises.
4. Excellent Customer Support: Our friendly team is always available to address your questions and concerns.

Contact Us Today
Ready to start your renovation project in Wasaga Beach? Contact Mark IT Done today for a free consultation. Let our expert team bring your vision to life and transform your space into something truly remarkable.